Delhi Public School - Bhopal, M.p
Slide 1 Heading
Lorem ipsum dolor sit amet consectetur adipiscing elit dolor
Slide 2 Heading
Lorem ipsum dolor sit amet consectetur adipiscing elit dolor
Slide 3 Heading
Lorem ipsum dolor sit amet consectetur adipiscing elit dolor
Career Guidence & Counselling
Delhi Public school Bhopal Info
Delhi Public School Bhopal has been awarded as "Best School of Madhya Pradesh" by Federation of Madhya Pradesh Chamber of Commerce and Industries, Bhopal. The award was given by Shri Shivraj Singh Chouhan, Chief Minister, Government of Madhya Pradesh
For more than six decades, the DPS Society has developed with a spirit and a vision. Today it stands as a citadel of learning and a harbinger of quality consciousness committed to developing the minds and initiatives of children. The vitality of the classrooms, the energy of the playing fields and the open friendliness of the work environment, have enabled DPS students to reach their fullest potential – whether in securing distinctions in the board examinations or winning national / international accolades in drama, debates or sports. Outstanding board results and securing enviable positions in the entrance tests to various professional colleges and institutes of international repute are the accepted identity of a DPS school.
| | |
| --- | --- |
| Location | Near Neel Bad Crossing Bhadbhada Road Bhopal Madhya Pradesh |
| Admission News / Status | Coming Soon |
| School Affiliation Registration | 1030140 |
| School Calling Number | 236000 696641 , 230608 |
| Mail id For School | admin@dpsbhopal.org |
| Founded | 2000 |
| Facility For Hostel: | yes |
| School Type of Medium | English |
| Approx Exp. of Principal's Admin | NA |
| Education Qualification For Principal's |  NA |
| Name of Schools Principal's | Mrs. Vinita Malik |
| Total Teaching Experience For Principal's |  NA |
| Affiliated Board Name of School: | CBSE |
| Level of School | Secondary School |
| Name of Society |  Jagran Social Welfare Society |
| School Type: | Co-Education |
| Official Website of School | http://www.dpsbhopal.org/ |
Delhi Public School - Course
Nursery, KG-1, KG-II, 
Class 1st to 5th
Class 6th to 10th
Class 11th to 12th
Delhi Public School - Fees
| | |
| --- | --- |
| Class I to V | 87,600 |
| Class VI to VIII | 88,200 |
| Class IX to X | 99,000 |
| Class XI to XII | 1,00,200 |
AVERAGE FEES
Delhi Public School - Eligibility
Finding the right school is all about finding the right environment for a child and we at DPS, strive with the same goal in mind. Admission to Delhi Public School, is open to all children depending on the seats available.
ADMISSION ELIGIBILITY & WITHDRAWAL
Application for admission must be made in the prescribed form. It has to be duly filled by the parents, supported by relevant documents as desired by the school.
Admission to classes IX and above is made on the basis of Entrance Exam. Students will have to appear for a written test.
Admission to Nursery, KG-I, KG-II & Class I will require the attested copy of the birth certificate, issued by the Municipal Corporation.
A student admitted into Class II or above will have to produce the Transfer Certificate duly signed by the Principal and countersigned by the Competent Authority along with the verified photocopy of report card of the previous class.
No Transfer Certificate will be issued till all dues are cleared.
One month i.e. 30 days' notice for withdrawal of students, or one-month school fee has to be paid. No refund or adjustment of the fee will be entertained.
Admission to class XI and allocation of the stream will be confirmed on the basis of class X Result, Entrance Test and student's aptitude.
The Decision of the Principal shall be final.
Online Admission Procedure (Only applicable for outstation admission applicants)
Download the Registration Form available under the Admission tab in the school website.
Please take print out of the registration form, fill the same and email scan copy of the completely filled form to https://admission.dpsbhopal.org/senior
Our Admissions team will get in touch with you at the earliest.
Ask Your Quaries With Us !!
Delhi Public School - Gallery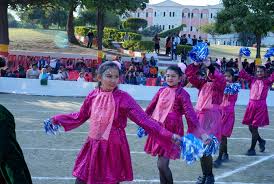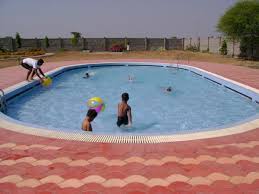 Delhi Public School - Hostel
Delhi Public School - Extra Facilities
Address: Near Neel Bad Crossing Bhadbhada Road Bhopal Madhya Pradesh
Contact Number: 236000 696641 , 230608
Website: http://www.dpsbhopal.org/
DPS School Nilbad - FAQ & Reviews
What is CBSE Affiliation Code of  SCHOOL,Delhi Public  BHOPAL?
CBSE Affiliation Id / Code of Delhi Public SCHOOL, BHOPAL is  1030140
What is Address of Delhi Public SCHOOL, BHOPAL?
Address of Delhi Public SCHOOL, Near Neel Bad Crossing Bhadbhada Road Bhopal Madhya Pradesh
When was Delhi Public SCHOOL, BHOPAL founded?
Delhi Public SCHOOL, BHOPAL was founded in the year 2000
Delhi Public  SCHOOL, BHOPAL comes in which type of category?
Delhi Public  SCHOOL, BHOPAL comes in Co-educational category.
What is medium of education in Delhi Public SCHOOL, BHOPAL?
Delhi Public  SCHOOL, BHOPAL is English Medium School.

Delhi Public 

SCHOOL, BHOPAL is of which type
Type of Delhi Public SCHOOL, BHOPAL is Independent school.
What is the official website of Delhi Public SCHOOL, BHOPAL?
Official website of Delhi Public SCHOOL, BHOPAL is http://www.dpsbhopal.org/
Who is the principal of Delhi Public SCHOOL, BHOPAL?
MRS. Vinita Malik  the Principal of Delhi Public SCHOOL, BHOPAL